Welcome to Hughes-Castell
Ying Wei
Senior Consultant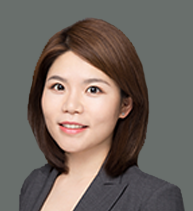 Ying works on both in-house and private practice roles as a Senior Consultant in Hughes-Castell's Shanghai office. Prior to joining Hughes-Castell, Ying put her legal qualifications into practice at a law firm in Beijing, then provided risk assurance services firstly as a Consultant on international projects for a Big Four consulting firm and finally as a qualified international internal auditor for a multinational corporation.
Prior to passing the PRC bar exam, Ying obtained an LLM degree from University of California, Los Angeles and an LLB from Central University of Finance and Economics in Beijing.
She is fluent in English and Mandarin.
Practice Areas